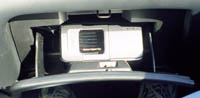 Here is the MD changer when I first put it in. I had to cut out a piece of plastic on top to make it fit. It didn't look like it was doing anything.........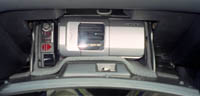 Here is the finished product! The soft stuff there I bought at the home depot (they sell everything AND the kitchen sink!) It was insulation for a window air conditioner.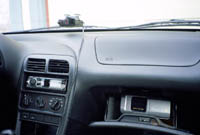 Heres a picture of the whole setup in action.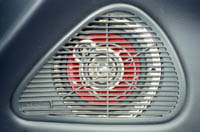 As you can see, the Sony Explod speakers look really nice!